Read More Here...
Source: The Spec.com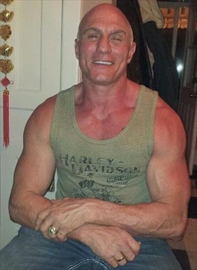 MALONE
Facebook
Poice have arrested two brothers in connection with the Nov. 9 shotgun slaying of James (Louis) Malone.
Hamilton Spectator
Police have arrested two Grimsby brothers for the murder of former Hells Angels biker James (Louis) Malone as he walked his two dogs through his neighbourhood near Kenilworth Avenue North on Nov. 9.
John Josipovic, 50, and brother Mato (Michael) Josipovic, 47, were arrested Monday afternoon. John was arrested at his Grimsby home and Michael at his Milton workplace.
The brothers are appearing in court today to be formally charged with first-degree murder in the slaying of Malone, 49, who was shot in the head and left to die on the sidewalk.
Malone had been pursued on his walk by a gunman and a driver in a grey Dodge Ram pickup and was fired on at close range in front of a house at 225 Kenilworth Ave. N. The pickup then fled.
Malone, a former member of the Hells Angels outlaw motorcycle club, was well known to police.
Hamilton police issued a news release today thanking residents in the Kenilworth Avenue and Cannon Street community and the "civic-minded' citizens who gave eyewitness accounts, along with the local businesses and organizations that provided surveillance footage in "this very public and brazen murder."
Investigators are still interested in speaking to anyone in the area of Kensington Avenue North or Main Street East or who was at the Main Billiards on Main Street West between midnight and 1 a.m. on Nov. 9 and may have witnessed the altercation between three men.
Anyone with information is asked to contact Detective Andrea Richard at 905-546-4067.
The Hamilton Spectator